Featured Faculty: Jason Farman – Professor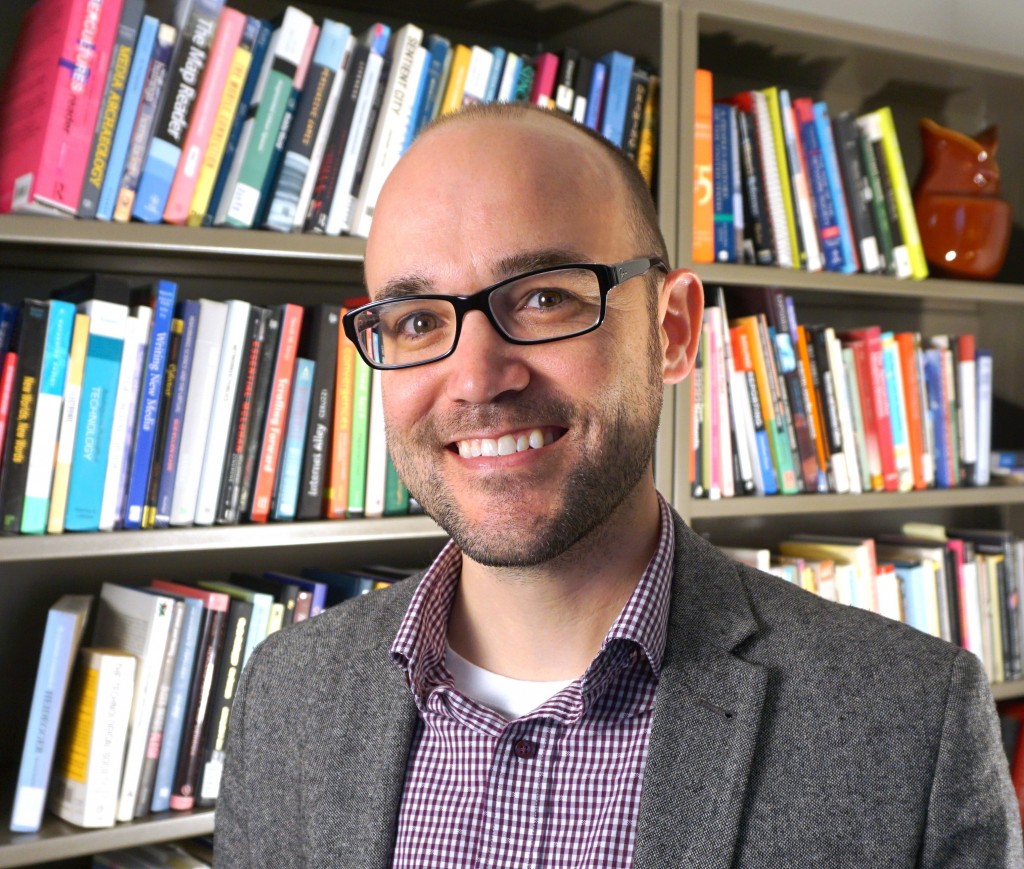 Jason Farman is a Professor of American Studies and the Director of the Design Cultures & Creativity Program at the University of Maryland, College Park. He is also a faculty member with the Human-Computer Interaction Lab and a Faculty Associate with Harvard University's Berkman Klein Center for Internet & Society. He is author of the book Delayed Response: The Art of Waiting from the Ancient to the Instant World, which was awarded an Alfred P. Sloan Foundation Grant for the Public Understanding of Science and Technology. He is also the author of Mobile Interface Theory: Embodied Space and Locative Media, winner of the 2012 Book of the Year Award from the Association of Internet Researchers. He is the editor of the books The Mobile Story (2014) and Foundations of Mobile Media Studies (2016). His work has been featured in The Atlantic, the BBC, the Wall Street Journal, the New York Times, NPR, National Geographic, 99% Invisible, Atlas Obscura, ELLE Magazine, GQ, Aeon, Vox, and others. He earned his Ph.D. in performance studies from UCLA's School of Theater, Film, and Television.
CAN YOU TELL US ABOUT YOUR RESEARCH?
My research focuses on how the design of emerging technologies makes an impact our cultures, on how our bodies encounter the world, and how structural power is reiterated through the everyday implementation of digital media. I study this from examples rooted in mobile media culture and most recently on the temporal nature of technology throughout history. My work is concerned with linking our current technological moment with a broader history of media, understanding how the material and tangible characteristics always impact the ways we use (and imagine using) these technologies.
WHAT'S SOMETHING YOU ENJOY ABOUT DOING RESEARCH WITH STUDENTS OR SOMETHING YOU LOOK FOR WHEN PICKING NEW STUDENTS TO WORK ON YOUR PROJECTS?
I enjoy creating interdisciplinary groups that provide a range of methodologies for a project. I look for students who work on big ideas, care about culture and history, and design with (rather than for) stakeholders and communities.
WHAT IS ONE THING YOU LOVE ABOUT THE HUMAN-COMPUTER INTERACTION LAB?
The HCIL is one of the most interdisciplinary centers on campus and is comprised of a committed and caring group of researchers doing cutting edge work.