2019 HCIL symposium program
ARCHIVED
During the 2019 symposium HCIL faculty and students presented their latest work in well polished talks, posters or demos. Tutorials were offered. More than 220 people attended from academia, industry and government agencies.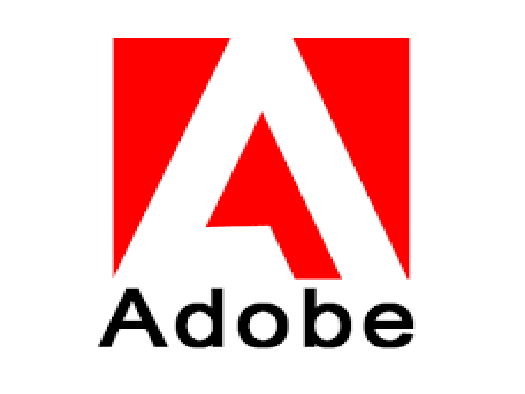 8:15
Registration & Light Breakfast
9:00
Plenary Talks
Break
10:30
Plenary Talks (continued)

Developing Performance Benchmarks for Interactive Analysis Systems(slides) Leilani Battle
Assessing the Value of Group Ideation in Intelligence Analysis using Structured and Unstructured Approaches Yla Tausczik, Mihai Boicu, Gheorghe Tecuci
Block-based Comprehension: The Impact of Program Representation on Student Performance(slides) David Weintrop, Heather Killen

FULL-DAY Tutorial
Lunch then we split in parallel sessions
12:45
Security and Privacy Chair: Michelle Mazurek
STEM Learning & Computational Thinking Chair: David Weintrop
Design Chair: Eun Kyoung Choe
HALF-DAY Tutorials

---

---

FULL-DAY Tutorial continues till 4:30

Break
2:45
Accessibility and Aging Chair: Amanda Lazar

Effective Sensory Prompting for People With Dementia(slides) Emma Dixon, Amanda Lazar
Hands Holding Clues for Object Recognition in Teachable Machines(slides) Kyungjun Lee, Hernisa Kacorri
#HandsOffMyADA: A Twitter Response to the ADA Education and Reform Act<(slides) Brooke Auxier, Cody Buntain, Paul T. Jaeger, Jen Golbeck and Hernisa Kacorri
Reviewing Speech Input with Audio: Differences Between Blind and Sighted Users Jonggi Hong, Christine Vaing, Hernisa Kacorri, Leah Findlater
Improving PDF Accessibility Evaluation and Remediation Tools for STEM Researchers and Practitioners(slides) Aravind Rajkumar, Jonathan Lazar

Collaboration and Innovation Chair: Joel Chan

Collaborative Sensemaking in Data Science Teams: The Role of Transactive Memory Systems(slides) Joohee Choi, Yla Tausczik
The Effects of Discussion Self-Selection on Knowledge Sharing in Online Dicussions(slides) Xiaoyun Huang, Yla Tausczik
Finding Analogies from the Web to Inspire Innovation(slides) Xin Qian, Joel Chan
Efficient Lossless Compression of Scientific Claims Matt Erhart, Joel Chan

~ Panel Discussion
Understanding Data Chair: Niklas Elmqvist
All tutorials continue until 4:30 pm
4:30 to 5:30
Posters and Demos

Terps Makeathon (12 posters): the first User Experience Design hackathon at the University of Maryland 12 teams of students competing for prizes
Do Hidden Comment Scores Affect Discussions? Text Analysis of Programming Data Science Forums Jake Cupani, Xiaoyun Huang, Yla Tausczik
An In-Depth Exploration of the Online Security Advice Ecosystem Noel Warford, Amritha Jayanti, Elissa Redmiles, Michelle Mazurek
Understanding security mistakes developers make: Qualitative analysis from Build It, Break It, Fix It Matthew Hou, Daniel Votipka, Kelsey Fulton, James Parker, Michelle Mazurek, and Michael Hicks
Designing Technology to Increase Adoption of Healthy Behaviors in Men in the Context of Light Food Consumption Diva Smriti, Eun Kyoung Choe
Personal Tracking in Groups: Exploring Tracking Behaviors in Sports Teams Pramod Chundury, Eun Kyoung Choe
First Steps: Helping Beginners Visualize Their Data Arjun Nair, Leilani Battle
Modeling User Behavior When Exploring Massive Medical Images Ameya Patil, Leilani Battle
Replay Simulator – Simulating Brushing and Linking Interactions over Connected Histograms BJ Sallah, Leilani Battle
Mobile Teachable Object Recognizer for Blind Users Jonggi Hong, Jaina Gandhi, Hernisa Kacorri
Morphic: Unlocking the flexibility, power and simplicity hidden in your computer. Aashrey Sharma (and the TRACE Center)
Why Wait for Grown-Ups? The World's Future Leaders Can Design Right Now! Kidsteam: an intergenerational design team of children (7-12 y.o.) and adults who work together to design technologies and technology-mediated experiences for children.
Tutorials:
Sponsors